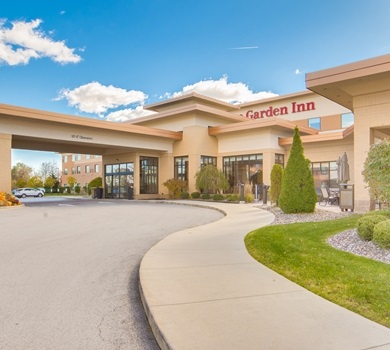 Date: Wednesday, October 2nd, 2019
Time: 6:00 PM
Cost: $8 per person; $11 professionals
Included: Three-course dinner
Option 1: Plated Baked Cod – Baked Cod with Herb Butter on a bed of sautéed spinach and cherry tomatoes with a side of Zucchini and Summer Squash. Keto friendly dessert.
Option 2: Plated Braised Beef Tips – Braised Beef Tips with Garlic Mashed Potatoes and Zucchini and Summer Squash. Cheesecake for dessert.
Option 3: Plated Eggplant Lasagna – Eggplant Lasagna with Zucchini and Summer Squash and Garlic Breadstick. Cheesecake for dessert.
All plated dinners also include: Reg & Decaf coffee, Dinner Rolls with Butter, House Salad with Ranch and Balsamic Vinaigrette.
Location:
Hilton Garden Inn Milwaukee Airport
5890 South Howell Avenue
Milwaukee, WI 53207 - Map
Topics include dificult-to-treat epilepsy and VNS.
Presented by:
Veronica Sosa, MD
Aurora St. Luke's Medical Center
ONLINE REGISTRATION ENDS OCTOBER 2ND AT 4:00 PM