Youth Support Group
Please note, our December 21st Youth Social/Support Group is canceled due to the holidays.
Join Epilepsy Families Southeast Wisconsin for a Youth Social/Support Group where young people with epilepsy can meet others struggling with similar issues, make friends, and learn from the experiences of others with similar challenges. The group will be divided by age groups 6 to 12 and 13 to 17. There will be games available to play, we will serve pizza, and we will have a short discussion. Parents are encouraged to attend to network with other parents. The group is sponsored by Epilepsy Families Southeast Wisconsin.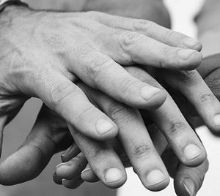 Time: The 3rd Saturday of each month 11:00 a.m. to 1:00 p.m.
Location: Shorewood Village Center
(lower level of the public library)
3920 North Murray Avenue
Shorewood, WI 53211- Map
Note: Location for the group starting January 2020 will be at a new location. More information to follow.
2019 Schedule:
For more information, please call Epilepsy Families Southeast Wisconsin at 414-271-0110.