Sponsors and Donors
Epilepsy Families Southeast Wisconsin is honored to work with a wide variety of organizations, companies, institutions, health systems, government agencies, and communities who support expanding epilepsy awareness, education, and socialization. They also believe in our goal to prevent, control and cure epilepsy through service, advocacy, and research.
Our Sponsors/Donors
---

Children's Wisconsin's Neurosciences Center is the largest and most comprehensive in the state and ranks among the nation's best by U.S. News & World Report. The center combines excellent clinical care for your child with innovative research, while advancing the development of pediatric neurological and neurosurgical treatment options.
They are the region's only independent healthcare system dedicated solely to the health and well-being of children. In Milwaukee and throughout the state, they provide kids and their families a wide range of care and support - everything from routine care for earaches or sore throats to life saving advances and treatment options. Their academic partner, The Medical College of Wisconsin, brings many of the nation's most well-respected doctors to our team. Together they work to ensure that every child and family they serve receives nothing but the best.
---

Together, Walmart and the Walmart Foundation generally provide more than $1 billion in cash and in-kind to support programs that align with our philanthropic priorities.
There philanthropic approach is rooted in their company's mission to create opportunity, so people can live better. Through the philanthropic investments of Walmart.org, strives to systematically address some of the biggest economic, environmental, and social challenges faced in the world today. But they don't do it alone. They work closely with their grantees to address large scale environmental and social challenges in three priority areas:
Creating opportunity
Advancing sustainability
Strengthening community
To help meet the critical needs resulting from the global COVID-19 pandemic, Walmart and the Walmart Foundation have committed $35 million to support organizations on the front lines responding to the outbreak.

Neurelis is an innovation-driven neuroscience company that provides a differentiated approach to target unmet medical needs. Our application of novel technologies is designed to enhance therapeutic benefit and patient care.Neurelis is a neuroscience-based specialty pharmaceutical company dedicated to enhancing therapeutic benefit and addressing unmet needs in patient care.

Still Inventing After All These Ears
2019 marked 60 years since the invention of the World's First SP/3 Stereophone by John C. Koss. Koss celebrated this monumental moment with a double-sided billboard near their World Headquarters in Milwaukee, WI, USA showcasing the SP/3 on one side, and the upcoming A/550 on the other. " Ever since I invented the world's first SP/3 Stereophone back in 1958, Koss Stereophones have been bringing back the excitement of a live performance. Music lovers around the world recognize that dedication to accuracy in sound reproduction as: The Sound of Koss®" John C. Koss, Founder

Incorporated in 2009, FACE Websites, LLC provides easy to maintain, professional, affordable and mobile friendly websites for organizations and businesses. Utilizing their own Content Management System (CMS), they provide a feature rich (over 50+ features), customizable, database driven, and flexible system unlike any CMS on the market. The goal is to develop a system that gets results and alleviate the frustrations and expense businesses are facing in managing their current website.
---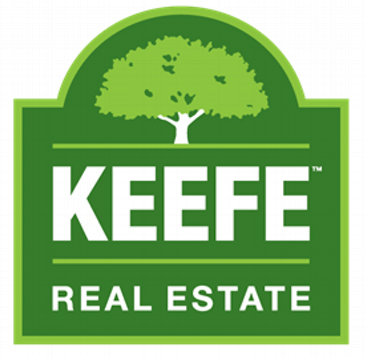 r
Keefe Real Estate has its roots in Lake Geneva, WI. Passed down through three generations, Keefe continues to be 100% vested in the local community. Because of its unique focus on agent education and development, Keefe is known and trusted in the area and has grown to become the #1 Real Estate Brokerage firm in Walworth and the surrounding counties.
Over the past 25 years, Keefe Real Estate has been proud to play a role in supporting our local community. They focus this support through their Keefe Kares program, a 501(c)3 organization run and supported by Keefe associates.
---
Kirch Improvements, LLC is a fully licensed and insured, custom deck builder based in Brookfield, WI. They pride themselves on building your deck with high quality products and craftsmanship, while providing excellent customer service. They only use materials that they trust; and stand behind the decks we build with a workmanship warranty.
A deck is not something you build every day. It's unique and personal. They will work closely with you to ensure you are choosing the right design and products that suit your outdoor living style. Their goal is to provide you with all the information you need to make an educated decision on a deck that you will enjoy for years to come.
---

PrintRunner, Inc. was established with little more than a small press and a dream. Their growth is due to their commitment to providing the best value in high quality full color printing at an affordable price. Whatever your promotional needs, from business card printing to full color brochure printing to postcard printing services and beyond, they have the solution.
To maintain that commitment, PrintRunner.com has invested millions to bring all the services they offer in-house... from concept to completion. A state-of-the-art pre-press department, including direct to plate systems and a unique color system that sends electronic color profiles direct to their Komori and Heidelberg presses. PrintRunner.com boasts one of the most enriched and diverse bindery departments including die cutting, embossing, foiling and saddle stitching.
---

Since 1873, Kohler Co. has been improving the level of gracious living by providing exceptional products and services for our customers' homes and their lifestyles. They believe better business and a better world go hand-in-hand. Fueled by the passion of more than 36,000 associates worldwide, they strive to enhance the quality of life for current and future generations through design, craftsmanship and innovation.
---

Pepsi is focused on unleashing their company's full potential by pivoting toward sustainable accelerated growth and embracing a new mission and a winning purpose. Their vision is to be the global leader in convenient foods and beverages by winning purpose. This reflects the ambition to win sustainability in the marketplace and accelerate their top line growth, while keeping their commitment to do good for the planet and the community.
It builds on decades of progress they have made since PepsiCo was founded in 1965, while settling a firm foundation for a new area of growth and prosperity. To help achieve this vision, they have defined a new set of aspirations: to become Faster, Stronger and Better.
---

In unraveling Wigwam's past, one quickly finds the common threads that have knitted together the company's history - an industrious work force and innovation. From knitting needles to knitting machines, the product line of Wigwam has been shrunk and expanded repeatedly over the years, experiencing many successes and a few flops (plastic socks?) too, while the company continually reinvents itself. Yet through it all, the employees have been the mainstay, creating high-quality reliable products.
---
The Milwaukee Admirals goal is to combine strong play on the ice with NHL quality entertainment off of it, all at a family friendly price!
Milwaukee Admirals has donated over $64,000 to charities in Southeast Wisconsin as part of their Community Partners programs for the 2019-20 season.
---